The Hoods Woods website surival.com has been updated to present you with a fresh new look and new functionality for your convenience.
The page you are looking for can now be found here.
Please make sure to update your links and bookmarks with the new address because this page nor this site will be receiving any future updates. If you would like to be sure to keep up with what the Hoods are up to, you will want to take advantage of our new site.
Webmasters:
If you are reaching this page during a test of your links, please make sure to update your link with the new link found above to ensure that your visitors are getting the most current and up to date information.
Woodsmaster HOME - Cave Cooking!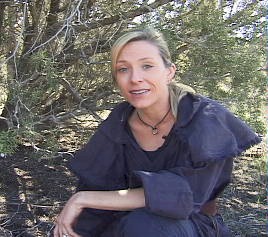 Hosted by Karen Hood
So what the heck is Cave Cooking? Cave Cooking is our way of teaching you about primitive cooking and food preparation tricks and techniques. In these videos, Karen explains many of the cool little tricks that make cooking in the woods fun, productive and satisfying. Get a napkin ready, you'll be drooling after you see some of these tricks!
One Reviewer said, "Karen Hood is the Martha Stewart of the wilderness... without the attitude!"
Check out the Cave Cooking Videos and some selected photos taken directly from the video!
ONLY $19.95 each!
Orders only: Toll Free (888) 257-BUGS (2847)
Information: (208) 665-5537

9 AM to 6 PM Pacific time
Copyright ©1998 Hoods Woods. All rights reserved.