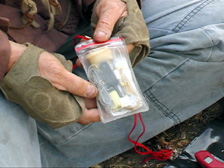 Hosted by Ron Hood
---
Volume 3 ….. Making and Using your Outdoor Survival Kit! …..
Have you ever wondered about survival kits? We have the answers…
What should go into your kit and how do you use it?
How can you make it small enough to carry conveniently?
What's useful and what isn't?
We'll show you a kit that fits in your pocket… and works.
We show you how to make it.
We show you how to use all the goodies from snare wire to fishing line.
When you see these tricks you'll know… the best survival kit is the one in your head!
---
Shot in California's High Sierra
These images are taken from actual video footage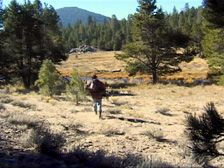 ---
Learn how to catch and prepare bees for dinner.
That food BEE good!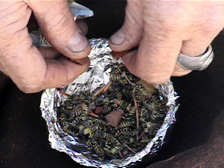 ---
Learn about the Maxi Kit and the Mini Kit!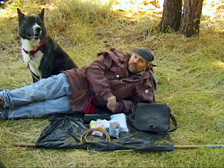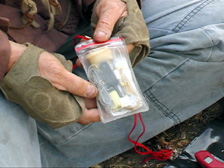 ---
How can this tiny bottle purify thousands of gallons of water?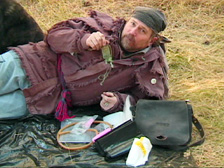 ---
What are the pros and cons of the Hollow-Handled Survival Knife?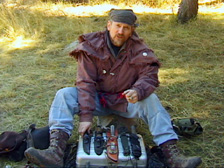 ---
How can you tell directions with a leaf, some water and a piece of wire?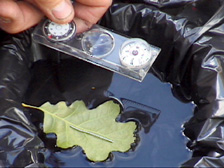 ---
What the hell is a DELBOW?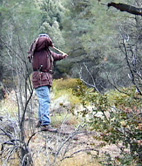 ---
Learn how to make a heavy duty sewing tool with stuff from your Mini Kit, Maxi Kit and natural materials!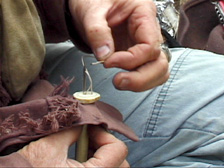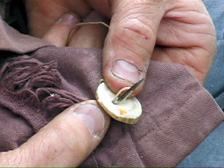 ---
See the tricks to making an animal snare and understand the responsibilities using one entails.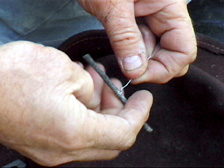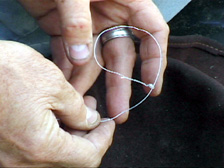 ---
Each DVD only $15.95
Order information Here or call
Orders and information: (208) 651-6309
MasterCard, Visa, American Express, Discover, Check, or Money Order