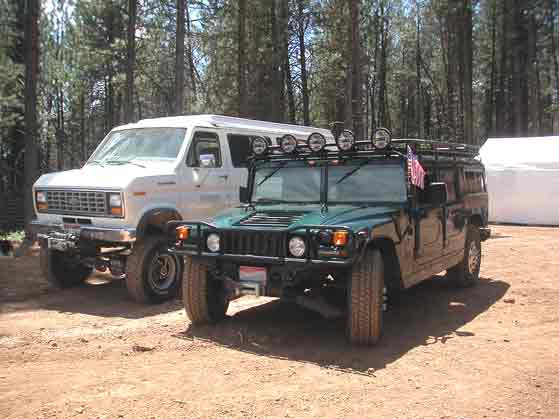 Hosted By Ron Hood
---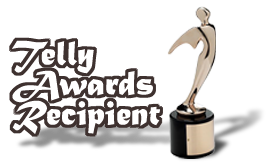 Hoods Woods won a 2nd place Telly award for this video in the Best Instructional video category! This outstanding video won us one of the two awards we won in the latest Telly Awards competition for 2002.
More about the Telly awards can be found here
---
Don't Walk Away from Survival…Ride!
This is the one video we were asked for more than any other…Vehicle Survival. Did you know that roughly 80% of survival situations begin when a vehicle becomes stuck or disabled? Get back "on-the-road" and the situation ends!
In this video we teach you many of the "tricks" for getting "unstuck, repaired" and rolling again.The best way to survive a situation is to avoid the situation.
This video is essential for all who use their vehicles in the out-back of America. Even if you are just driving to a campsite these skills could save your life!
What do you learn?
Vehicle extraction and repair gear recommendations for your Vehicle "survival kit".
Winches, High lift jacks, winching technique and safety.
Mirror, fire and improvised signaling techniques.
Tire repair in the field.
Getting Unstuck in sand or dirt.
Improvised winches and "Dead man" anchors.
Improvised repairs for tires, radiators and more.
Cool Woodsmaster tips and techniques.
1 hour and 44 minutes of entertaining instruction!
| | |
| --- | --- |
| Learn how to assemble a vehicle recovery kit. | What's a High-Lift Jack? |
| Not only will it lift… | This is a jack that PULLS and SQUEEZES. Learn how |
| How about a winch? Learn safety and technique |  Learn how to use a "Deadman" anchor with a tire and other objects. |
| See what happened when we broke down near this desert canyon and how we handled the emergency. | Is this stuff worth having? |
| Learn how to "Break the bead' and "set the bead" AND why this information is important! | See some cool blade tests… |
| Learn about Vehicle Emergency Kits and…. |  What to put in them |
| Learn about signaling with mirrors, fires and more. | How is a cactus and a car radiator related? |
There are MANY more topics and a ton of tips that could save your life if YOU break down in the wilds.
This video is a MUST!
Arid Lands – Vehicle Survival
---
Each DVD only $15.95
Order information Here or call
Orders and information: (208) 651-6309
MasterCard, Visa, American Express, Discover, Check, or Money Order