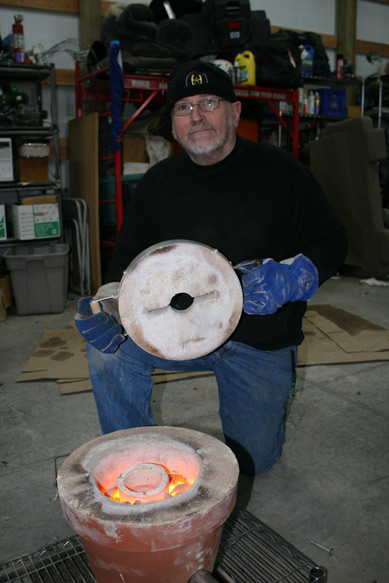 Hosted By Ron Hood
---
Here's What's covered in this DVD:
Woodsmaster Vol 19 – BRONZE II – "The Home Foundry"
The newest volume of the Woodsmaster is available  now!
This is the companion DVD to Woodsmaster Vol 18 – Bronze (released in October 2008)
In this volume of the Woodsmaster, Ron teaches you to begin building the materials you need to start your own foundry business or hobby!
Topics covered:

Setting up your home foundry. 
Intro to Sand casting.
Setting up Foundry area.
Safety precautions. 
Building a propane burner and how to test it.
Precautions for burner.
How to make castable refractory cement.
Building an adaptable Flower-Pot furnace.
Flower Pot Furnace with propane.
Flower Pot Furnace with charcoal
And of course dozens of close up tips and techniques to get you started!

2 HOURS of up-close, in-depth instruction for $19.95 plus shipping.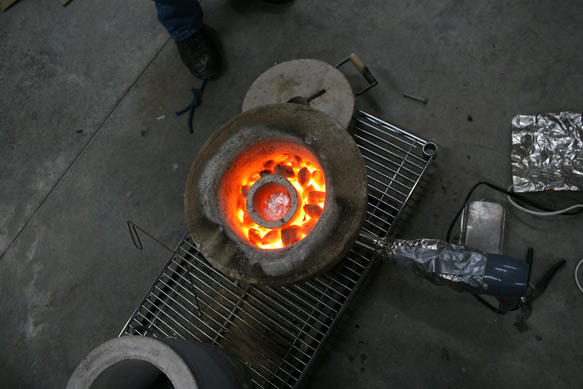 Order your copy today
—In Bronze III Ron will be going into details of casting with the home foundry) Bronze will be a 3 part series.— CLICK HERE
---
Each DVD only $15.95
Order information Here or call
Orders and information: (208) 651-6309
MasterCard, Visa, American Express, Discover, Check, or Money Order